Happy Monday everyone! I hope y'all have had a great weekend and are ready for a full week ahead! I have had such a relaxing weekend between sleeping in and crock pot meals I am fulling rested and just waiting for the week to start tomorrow!
I hope you have brought some interesting links and posts for us to look at! Of course you have because everything you all post is awesome! I cannot wait to see what you have created! I am sure my Pinterest boards will be overactive! Happy Linking up!
Features from Last Week's Party:
The Most Clicked Link from Last Week's Party – Autumn's Warm Glow, from Penny's Vintage Home
Let everyone know where you are linking up since it is a fabulous party! It doesn't hurt to brag a little bit!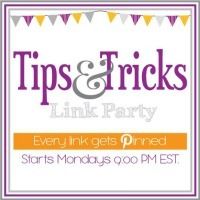 If you have been featured here is a button for you too! Brag about how awesome your post! We certainly have!