Happy Monday All!
What a weekend it has been! Between a Christmas Show for our family store and my 2 best friends from college coming into town it sure has been a crazy busy weekend! I had so much fun hanging with those 2 like it was old times and I miss seeing them everyday like it used to be when we lived in Boone, NC together! I am just happy and glad I have such a great support system like those 2 and my family! Without them I would be nothing!
Anyways enough mushy stuff!
I am so excited to see what you have been working on for the Christmas season! I need new fresh ideas for in the kitchen or for getting my DIY on! I am seriously lacking in creativity this week! Pray it gets better!
Happy Linking everyone!
This Week's Features!
Hosts' Favorites and Features!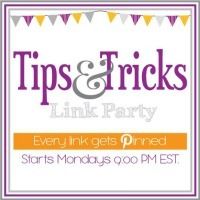 Don't forget to get grab a button to show off where you link up!
If you were featured brag about it! Brag about how awesome you are!