Welcome Link Party People!
I hope you have had a great weekend!
This past week we had a couple of great posts! One was a smoothie to die for (literally!). Full of fresh strawberries, oats and CHOCOLATE! You can find the recipe for the Chocolate Strawberry Oatmeal Smoothie Here: Smoothie Recipe! We also had a St. Patrick's Day Festive snack ready to impress all of your friends, kids, your friend's kids and family too! St. Patrick's Mint Bark! You can find the easy recipe here: Mint Bark!
Happy Linking!
Features from Last Week's Party!
Most Clicked:
Features: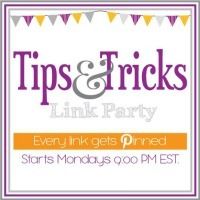 were you featured? AWESOME! Grab a button to represent!